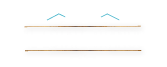 WE'RE CURRENTLY WORKING ON THE NEW WEBSITE!
COMING SOON WITH THE MOST LUXURIOUS AND EXCLUSIVE VILLAS AND HOMES FOR SALE IN TRANCOSO!
A large selection of real estate properties for sale in Trancoso, luxurious homes and villas in the Condominium Terravista Golf, Condominium Itapororoca, Rio da Barra, Quadrado de Trancoso, Condominium Vale dos Segredos and Condominium Pedro Grande.
Copyright © 2016 REAL ESTATE TRANCOSO - All rights reserved. Photographs and exposed informations have the prior authorization of the owners.
Prohibited the total or partial reproduction of this material without the permission of the authors